New Smyrna Beach Weddings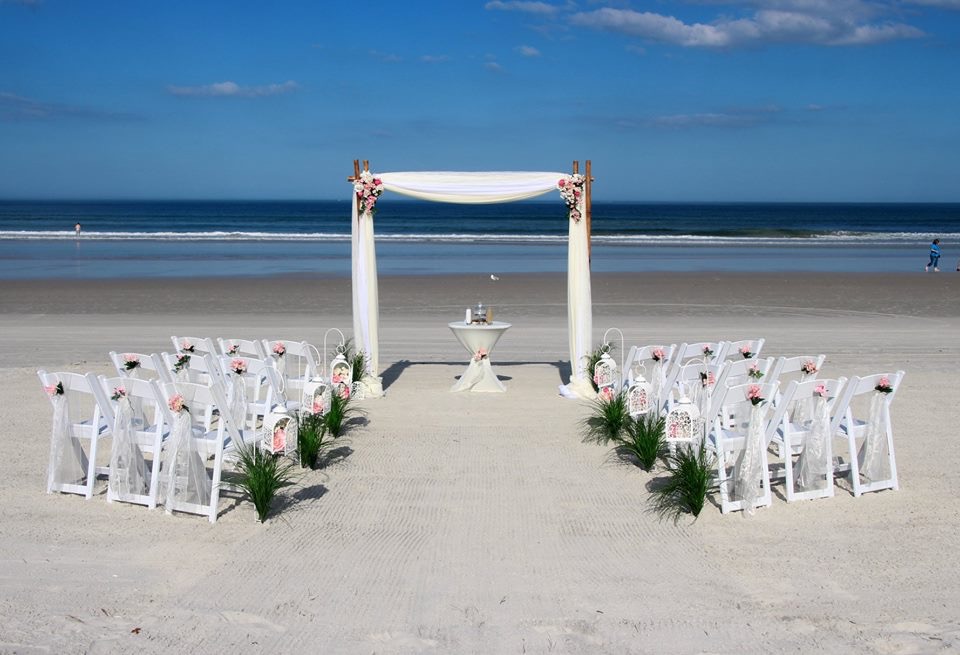 Looking for a New Smyrna Beach Wedding in Florida, yes we specialize in New Smyrna Beach Weddings! Our main office is located in New Smyrna Beach, Florida and most of our weddings occur right here in our hometown. New Smyrna Beach has everything you want for a beautiful Florida beach wedding. With a small town historical feel, we have lots of little shops, restaurants, and a thriving arts community. The beaches are flat and wide with beautiful white sand. Much like Daytona Beach, Florida, you can also drive on our beaches which is very nice and convenient. The National Geographic's list named New Smyrna Beach in the top 20 best surf towns in the world and we were voted "The Best Beach in Florida" for 7 years. We know the local area very well, including the best areas for weddings and receptions. Affordable Beach Wedding LLC provides everything you need for your wedding ceremony. We offer an experienced wedding officiant, wedding photography, wedding music, wedding hair and make-up artist who can service on location to suit your needs.
We work with local businesses in New Smyrna Beach, Florida area to provide the products and services that we need, in order to provide you with the wedding of your dreams. New Smyrna Beach has much to offer people in our community as well as for visitors. For much more information about the New Smyrna Beach area go to www.nsbfla.com
For more information about the history of New Smyrna Beach, check out this website: City of New Smyrna Beach
Concerning your wedding in New Smyrna Beach, we have the most to offer from right here and it keeps your cost down also. Our New Smyrna Beach wedding packages are Creative, Elegant, Professional and Affordable. If your wedding is here, we do not charge for travel fees and lodging and we know the best places to have your wedding reception, the best caterers, the best live music and DJs, the best restaurants and the best hotels. In other words, we know New Smyrna Beach, Florida weddings better than anyone. We have been voted "the best beach wedding in Florida" and we are proud of that designation. Our professional wedding services are the best in the area and that works out great for you and your guests.